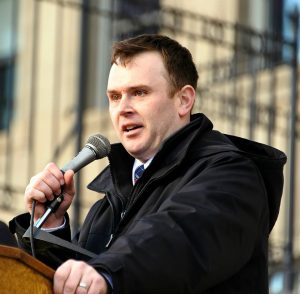 Greg Pruett is the Executive Director of the Wisconsin Firearms Coalition. Greg and his wife Kristin and their four children live in the greater Madison area.
Formerly of Idaho, Greg successfully led the charge to pass Constitutional Carry in Idaho in the Spring of 2016 as the President of the Idaho Second Amendment Alliance — capping a 4-year fight.
A combat veteran, Greg served in the Idaho National Guard for 13 years, including a tour in Northern Iraq.
When he's not busy fighting for the Second Amendment in Wisconsin, Greg is actively working to help teach other state level gun rights activists how to fight for the Second Amendment in their state.